Autumn, Jesse, and baby Finn from this weekend's Britax Baby Carrier launch party!
June 14th 2011
Autumn with hubby Jesse Warren, and their newest addition, Finn, attended Britax Baby Carrier launch party for a pre-Father's Day Mini Golf Open at Castle Park this past weekend in Sherman Oaks, California. Some cute photos of the happy family were taken, click here to check them out!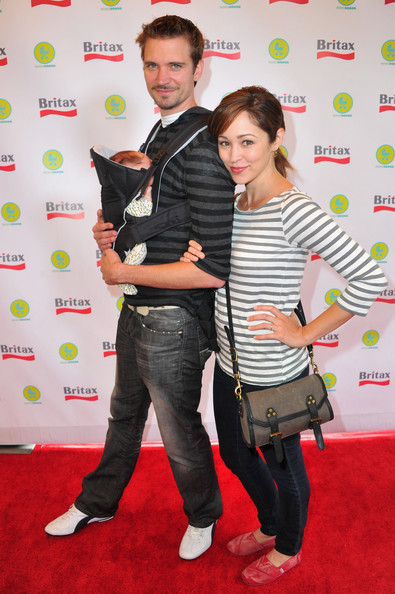 Groovy Autumn!
June 06th 2011
Before Baby Finn's arrival, Autumn remained fashionable in her tie-dye maternity dress at the Pregnancy Awareness event.
People's "Moms & Babies" rounded up their favorite "groovy" moms to showcase stylish maternity wear. They even found Autumn's exact dress she wore! Check it out here!