NO ORDINARY FAMILY Premieres TONIGHT!!
September 28th 2010
Today is an exciting day! TONIGHT is the long-awaited red carpet premiere of Autumn's new show No Ordinary Family! Be sure to tune in to ABC at 8/7c to watch Autumn Reeser take on her new role in this action-adventure show co-starring Julie Benz and Michael Chiklis! "It's a show about the blessings and burdens of
being extraordinary," says Jon Harmon Feldman, the co-creator and executive producer. Autumn is so excited for you all to finally see this show that she and her castmates and crew have been working so hard on!! Hope you enjoy it



Check out a sneak peak of tonights premiere HERE!!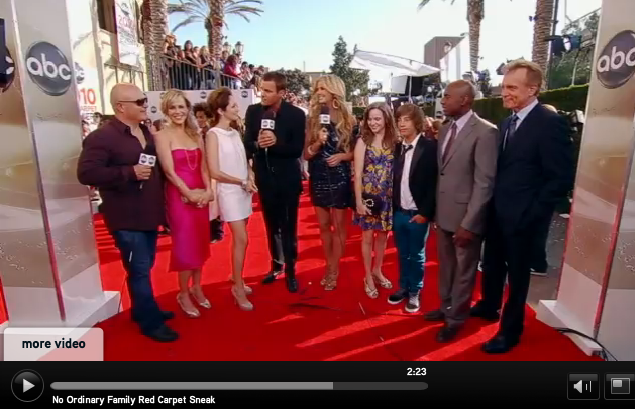 Autumn's Palms Springs Birthday - Spotted! by OK! Magazine
September 22nd 2010
As many of you know, it was Autumn's birthday yesterday! To celebrate, she took a mini vacation getaway to Palm Springs this past weekend was Spotted! by OK! Magazine! As OK! revealed, Autumn brought in her 30th birthday at the Ace Hotel Palm Springs, where she and family and friends had an all-day pool party followed by a nighttime celebration full of dancing and fun!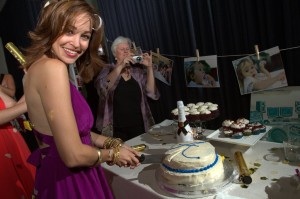 Autumn had an absolute blast and is very excited about this next year of her life and thanks you all for being so supportive as she takes it on!!
HBO Post-Emmy Bash
September 01st 2010
HBO definitely knows how to throw a party, and their annual bash to celebrate the Primetime Emmy Awards was no exception. Held in the courtyard at the Pacific Design Center in West Hollywood, guests partied in a huge tent with a theme meant to celebrate their recent 10-episode WWII epic The Pacific, winner of Outstanding Mini-Series. Autumn Reeser attended as well as her Entourage co-stars Jerry Ferrara and Perrey Reeves! To see pictures of Autumn at the event, view her new photo album here!